Online chat rooms
We offer online chat rooms.
We are the UK's leading chat site and welcome chatters over the age of 18 from all over the world. Whether you're a first time visitor or a chat room veteran, we look forward to getting to know you.
Join one of our chat rooms now and Just Chat. Our chat rooms and message boards are moderated by our team of Chat Guides and Forum Hosts.
We do not permit sexual content anywhere on this website.
We are one of the oldest online communities and are committed to giving you the best experience possible. When we started out we simply displayed a list of popular chat rooms with no registration requirement. We soon figured out that we were onto something.
As our traffic grew, we added chat rooms of our own. At first, we had enough space for a couple of dozen users. Now, we have enough space for hundreds of users.
Most of our visitors are from the UK. However, in addition to our British chatters we have a large number of visitors from the United States, Ireland, Australia and Canada. Everyone is welcome!
We welcome your feedback and suggestions. You can contact us at any time through our contact form. We understand that without visitors like you, our rooms would be empty.
You should not have any trouble getting into a chat room since our main forums do not require any downloads. They will work on a desktop, a laptop or a mobile device such as a mobile phone or tablet.
We have been around since 23 March 2000 and, with your help, we hope to be around long into the future. You can learn more about online chat at Wikipedia.
Enjoy the site. I look forward to chatting with you!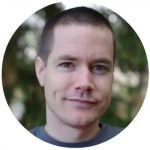 Martin Reed
Community Manager