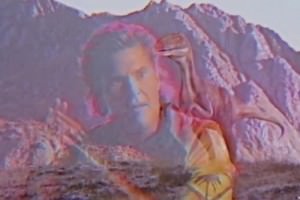 Just Chat has been around since March 2000. That makes us a dinosaur (any one - you choose) in internet years.
Over the past few years, I neglected the site.
As a result, Just Chat became increasingly dated, clunky, distracting and difficult to use.
The commitment of our Chat Guides wavered (entirely my fault) and many of our regular chatters felt somewhat abandoned.
That all changes today.
What you see before you is the result of months of behind-the-scenes work.
The new design aims to:
Make it easier to find and access the chat forums,

Make the site accessible and easy to use on all devices,

Make the message boards more visible and accessible,

Cut down on the clutter and distractions.
Just Chat now runs on WordPress. That makes everything feel fancy (especially after dealing with individual static HTML pages for the past 15 years).


The entire website is now SSL secured.
That means all data transmitted between you and this website is encrypted - look for the padlock in your browser address bar for confirmation.
The message boards have been imported, so we can more easily integrate content from the boards throughout the site. If you were a member on the previous message boards, your account and posts have been transferred over, but you may need to reset your password when you log in for the first time.
This is a fresh start. If your previous message boards account was deactivated, it has now been re-enabled and will remain that way unless you break the site rules.
Using WordPress allows me to keep a regular blog on Just Chat for the first time in the site's history. I no longer have any excuses for not keeping you informed with news and updates about the site. Heck, having a blog means we can also have a bit of fun by posting gossip and sharing embarrassing stories every now and then.
I promise to do a better job of keeping you informed about the site and this blog post is one of many more to come. You can hold me to that.
"I'll admit it, I'm nervous!"
The new site design comes with a lot of risks. This is the first time I've made big changes to the design and structure of Just Chat since 2006. I don't know how the Google overlords will react. Maybe they'll drop us from the index. Maybe they'll give us a boost. They provide us with the vast majority of our traffic, so we are at their mercy.
I'll admit it, I'm nervous. The fear of losing our rankings in Google has held me back from updating Just Chat and making it a better experience for visitors. In my quest to keep Google happy I failed to see the bigger picture.
I believe the risk is worth it. Our users come first - not Google. Let's see how that new philosophy plays out for us.
I hope you like the new site. If you see any bugs, let me know. I'm sure there will be plenty that crop up over the coming days.
Until next time,
Martin